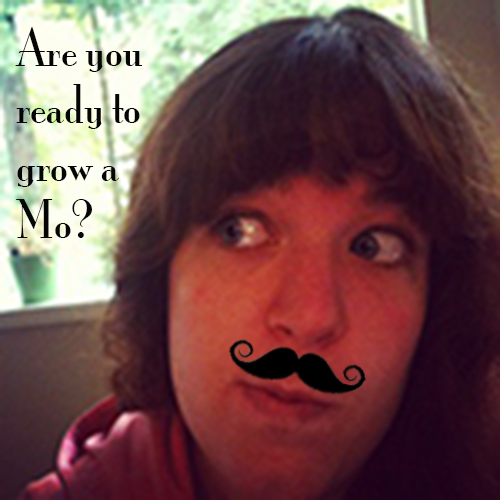 If you don't know:
Movember (the month formerly known as November) is a moustache growing charity event held during November each year that raises funds and awareness for men's health.
On Movember 1st, guys register at Movember.com with a clean-shaven face. For the rest of the month, these selfless and generous men, known as Mo Bros, groom, trim and wax their way into the annals of fine moustachery. Supported by the women in their lives, Mo Sistas, Movember Mo Bros raise funds by seeking out sponsorship for their Mo-growing efforts.

Mo Bros effectively become walking, talking billboards for the 30 days of November. Through their actions and words, they raise awareness by prompting private and public conversation around the often ignored issue of men's health.
Movember started in Australia but has since taken the world by storm. Movember has grown to become a truly global movement inspiring more than 1.9 Million Mo Bros and Mo Sistas to participate with formal campaigns in Australia, New Zealand, the US, Canada, the UK, South Africa, Ireland, Finland, the Netherlands, Spain, Denmark, Norway, Belgium and the Czech Republic.
Please visit the website of Movember to learn more, donate or get involved.